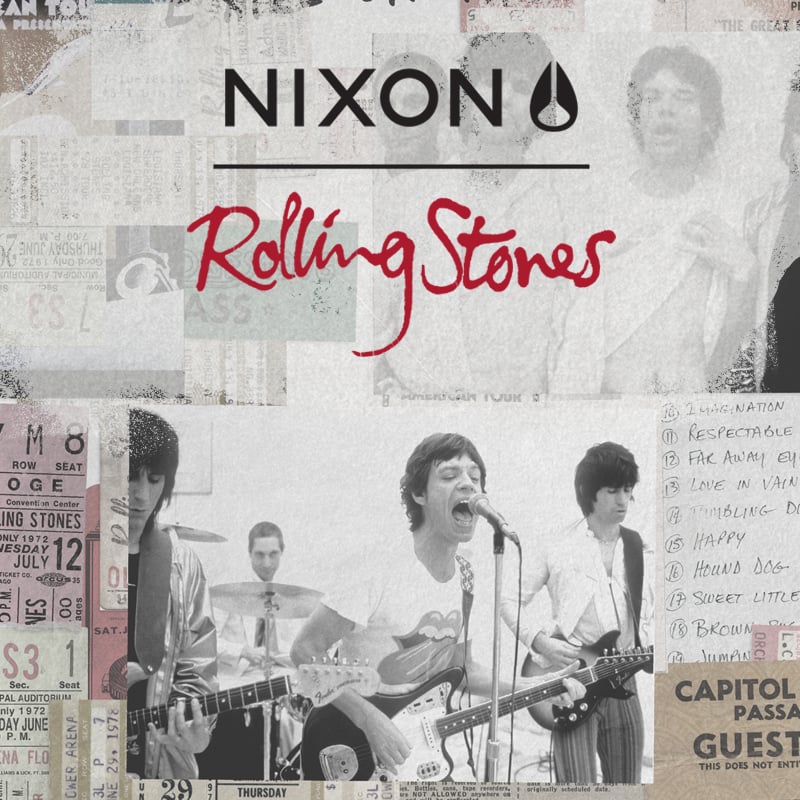 Hot & Heavy Jam
Pioneers in the world of rock and roll, The Rolling Stones are jamming with Nixon on a heavy, limited-edition collab. Performing six decades after their beginnings, The Stones are the epitome of multi-generational appeal.
Classic Stones graphics, album artwork and fashion cues overdrive the collection's designs. That, combined with a selection of Nixon legacy watches, from analog to digital, and you have yourself a show you'll never forget. Custom designs note by note, roll up and embrace the iconic sound.
Steps to Replace Quick Release Bands
Remove the existing band.
Align the new band with the short side on top (12 o'clock), long side on bottom (6 o'clock) with the quick release pins facing down so they aren't visible.
Using the quick release pin, depress the spring bar on one side of the band, while inserting the pin into the hole in the lug on the other.
Slide the depressed side under the lug, and release the pin sliding it around until it clicks into the hole in the lug.
Repeat the same process for the other strap.
Enjoy your new Nixon band!